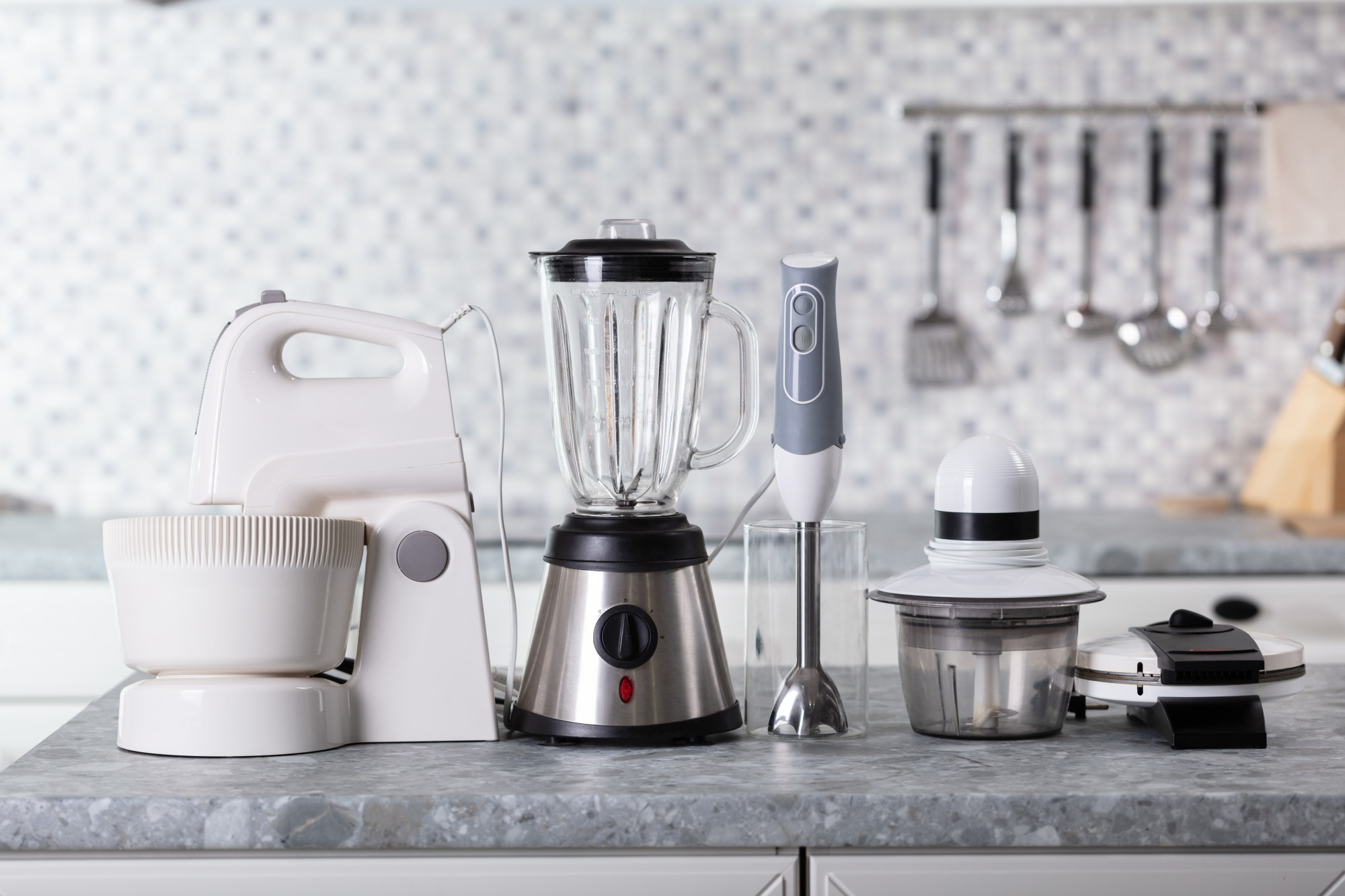 5 Kitchen Gadgets Chefs Love
Whether you have a favorite chef in your favorite restaurant or a soon-to-be chef in your family, cooking is a passion and an art form for them. This is why the best gifts for them are fun and useful tools and gadgets they'll love using every day.
Most chefs already have everything they need for the job but since they work with these tools constantly, having an extra set of chef knives or cutting boards is always a plus. 
Here are 5 useful and functional kitchen gadgets every chef needs in their workplace.
1. High-Speed High-Power Blender
A chef quality high-speed blender will make the chef in your life burst with joy! These powerful blenders have the ability to crush ice, make flour, blend all kinds of fruits and vegetables, make soups and smoothies, and even crush the hardest nuts! These are things that a regular blender cannot handle.
In a fast-paced restaurant kitchen, this type of blender can save everyone a lot of time. Instead of manually making purees and sauces, the chef can just put the ingredients in the blender while they prepare the rest of the dish. On the plus side, these blenders come with a great warranty but they're so durable and powerful that they'll last a long, long time.
2. A Decent Silicone Spatula
There's almost nothing a good silicone spatula can't scrape off your bowl. If a chef wants to use every last drop of batter and dough, flip fried food, and stir ingredients, a spatula is one of those must-have kitchen tools they'll use forever.
Opt for a better-quality silicone to ensure your spatula's longevity and durability. Cheaper versions tend to be thinner and the quality is not so great so they'll either break easily or wear off with use.
Spatulas and similar tools are often cheaper than professional knives or appliances but there's still a difference in quality. If you want to give a set of kitchen tools, go for wood or silicone rather than plastic or bamboo.
A well-stocked kitchen set of kitchen tools should contain a ladle, spatula, tongs, whisk, spoon, brush, turner, pasta server, measuring spoons, peeler, kitchen scissors, small grater, skimmer, and pizza cutter.
3. High-Quality Chef Knives
High-quality chef cutlery is the foundation of a chef's job. Whether it's proper chef knives or paring knives, they need to be extremely sharp, made of materials that won't rust or wear off, and sturdy enough to handle any type of food.
If you're thinking about what gift to give the chef in your life, a set of professional knives will make them very happy. A set of knives contains a chef knife, a paring knife, and a utility knife and these three types should always be included. Some sets will also have a peeling, filleting, boning, carving, and butcher knife, along with some additional knives in bigger sets.
4. Quality Wood Cutting Board
Chefs, whether they work in a big busy kitchen or a small diner, chop their food and prepare the ingredients on a cutting board. Though plastic and glass cutting boards are okay for home use, professional chefs typically use wood cutting boards to make their mouthwatering dishes.
There's a good reason for this: wood is a natural material that, unlike plastic and glass, won't contaminate the food. It's also easier to clean and disinfect, and won't get damaged easily from the knife blades. Plus, it looks nice and fancy in the kitchen, especially if it's cut in a unique shape.
Make sure the wood cutting board is coated with a protective layer that's thick enough to not let any pieces of wood get into the food. The board surface should be extremely smooth and shiny — if you notice any rough edges, bumps, or peeled-off layers, it's damaged and not suitable for use.
5. Multi-Purpose Mixer
A stand mixer that comes with several different add-ons is key in any chef's food prep. From kneading dough and mixing all types of batter to making whipped cream and beating butter and sugar, stand mixers are an irreplaceable kitchen tool in a chef's workplace.
If you want to gift one of these mixers to the chef in your life, your best options are the high-end mixers. These may come at a steeper price point but their quality is unparalleled, which is important to a chef.
At the same time, you can make entire meals in a multi-purpose mixer. For example, if the chef wants to cook an omelet for 10 people, they can just put the eggs in the mixing bowl, add a splash of milk, some salt and pepper, and turn on the mixer. They'll have the batter ready in seconds, unlike mixing everything by hand and being unable to do anything else in the meantime.
Bonus Gift: A Custom Chef's Coat and Apron
A custom chef's coat and apron with the chef's name in embroidery is a touching and thoughtful gift for the chef in your life. Whether the chef is a beginner and just starting their first job or an experienced chef working in a popular restaurant, they'll love this token of attention and appreciation.
You can also add a chef's toque to complete the outfit. Make sure to get the chef's measurements if you want to make the uniform a custom size.
These Kitchen Gadgets Will Make Any Chef's Work in the Kitchen Easier
Whether you're the chef in your family or have a chef in mind who would love these gadgets, cooking should be fun and exciting, and using different tools can certainly make the job easier.
From simple silicone spatulas to high-end mixers and blenders, each of these gadgets makes for a perfect gift for the chef in your life. Add to that a beautiful chef's uniform with their name embroidered on it and you have a winner!
Discover more kitchen gadgets and culinary adventures over on our blog where we share the best recipes and cooking tips so you can make the most delicious meals for you and your family.