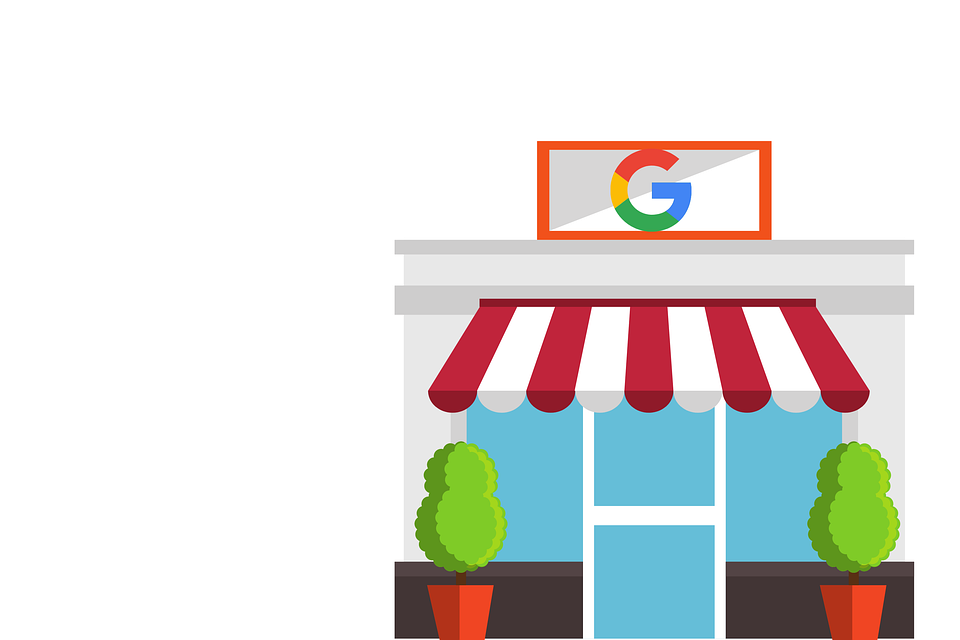 15 top local dental seo questions and answers
Photo from Experdent
Originally Posted On: https://experdent.ai/15-top-local-dental-seo-questions-and-answers/
Local SEO for Dentists
As more and more patients look for dentists in their neighbourhood or within their towns online,
Local SEO for Dentists
As more and more patients look for dentists in their neighbourhood or within their towns online,
a common and pressing question for dentists is what is local SEO and what does local SEO for dentists mean?
You should be asking how you will be found if a prospective patient in your neighbourhood or town is searching for a dentist who offers the same services that you do!
This article will break down what Dental Local SEO is and what it means for your practice, and why you can't afford to neglect it.
1. What is Organic SEO, and what is Local SEO?
Both organic and local SEO is about optimizing your website and digital web presence for search engines. However, in a nutshell, the essential difference between Local and Organic SEO is that organic SEO is about optimizing your website for its content, While local SEO is concerned with optimizing for your business locations.
Let us drill down into this a bit more:
Organic SEO is a term that encompasses all the various methods of getting your website to rank higher in the search results performed on search engines like Google, Bing, Yahoo! Etc.
The work done in organic SEO is designed to make your website and its content friendly for its human visitors and make it easier to crawl for the search engine's bots. This organic SEO work includes structural or technical changes to your website. This optimization results in having your website rank and show up higher in the search results.
While created off work done on Organic SEO, local SEO has a definite geographic or location focus. The job done in Local SEO is designed for location-based searches. The objective is to have your local, physically located business rank higher in geography or location-based searches.
In other words, Google will showcase you higher up in its ranking based upon whether you are relevant, authoritative, and your location is near the user!
2. What is Google My Business, and why does it matter for my SEO?
Your Google My Business listing is pivotal for success in local SEO. Think of your Google My Business Page as a summary listing in the world's most extensive online directory. Google built this online directory.
(Bing has its local pages. These are very similar to Google my business but are a separate discussion).
Success with your Google my business page means that your business will show up higher in local search with results that show up with Google Maps and a listing in what's often called the "Map Snack Pack." This visual rendition of your business in search results has enormous value for your business. Few people search and scroll further if there is a relevant business that is showcased visually by Google.
For example, a typical patient search, "dental office in downtown Toronto open on Saturday," will cause Google to show results from the area's dentists who have updated their Google My Business listings. Included in the results will be the hours the offices are open. Google will pull this information from the dentists' GMB listing.
In essence, Google levers its own directory listing (the GMB page) in providing results for search keywords (or phrases) that have local intent. So your GMB page will help patients find you when they are looking for the kind of services you offer within their local area.
Your Google My Business listing has a visible link to your website that people can click on to visit your website and learn about your business.
These are all the reasons why your Google My Business listing is so crucial for local SEO results.
3. Will my business suffer if I do not claim my Google My Business listing?
Your business may perform entirely satisfactorily without a website or a digital presence of any sort. And there are a lot of companies that do operate very well without a website.
However, suppose new patients are searching online to find a dentist for themselves or their family. In that case, having a website and a Google My Business listing will be crucial to ensuring that your practice's name or your own name is in consideration.
Having a Google my business listing helps you provide the correct information to your prospective clients. On the other hand, not claiming your GMB listing may result in someone unethical could claim your GMB listing and leverage that to drive traffic to themselves!
4. What kinds of businesses should use local SEO?
Any business with a physical presence, i.e., brick and mortar presence that they do business out of, should have a Google My Business listing.
In other words, if your business is a business that needs to make in-person contact with its clients or the clients need to be able to visit needs a Google My Business listing.
On the other hand, a business that has online customers visits, for example, an e-commerce business that gets customers to visit its website or app, should not have a Google my business listing.
5. How important is having precisely the same address on all my citations or directory listings?
The first thing to pay attention to when building citations is the consistency of information provided to the directory. Your NAP (Business Name Address, Phone Number) must be identical across all these listings.
While Google's AI is getting better every day in spotting and crediting the citations to the right website, it's essential to pay attention to every minute detail. For example:
If you write your business address as 123 Main Street, Unit #100, City, Province A1A 1A1.
Then it should not be written as: 123 Main St. Unit #100, City, Province A1A 1A1.
Nor written as: 123 Main Street, Unit-100, City, Province A1A 1A1.
You get the drift. An exactness is needed in building citations.
6. What is the difference between Local Citations and Organic backlinks?
Both Citations and organic backlinks serve a fundamental purpose in helping build the rank and domain authority for your website. Citations are fundamental building blocks for Local SEO. On the other hand, backlinks are the primary building blocks for Organic SEO. Both citations and backlinks serve a purpose in developing and rolling out a well-planned SEO strategy.
Local citations are mentions of your business name/URL along with your business' NAP (Name, address, and phone number)
Citations are generally the mention of your business NAP on local business directories and review websites. This mention would generally include further information about your business, such as days and hours of business, availability of parking at your location, pictures of your business, etc.
These sites could be as diverse as:
– Google My Business, Bing Places, Yellow Pages, Foursquare, etc.
– Review directories like Yelp, Rate My MD, Angie's List, etc.
– General-purpose business directories like BBB (Better Business Bureau), Chambers of Commerce, Industry associations, etc.
– Category-specific directories like Dentist directories in Canada etc.
– City of Geography-specific directories of Canadian, Ontario, or Toronto businesses, etc.
On the other hand, Backlinks are mentions of your business or links to your business from relevant websites. Therefore, the backlink's value is directly proportional to the website's authoritativeness that provides the backlink.
In addition to coming from authoritative websites, the value of these backlinks is also related to the anchor text in the link and the presence of keywords that are important for your business.
7. Can I hire a listing subscription service to build my citations?
Some listings are vital and ideally should be managed by you or by a team member. These listing sites are Google My Business, Facebook, Bing Places, Yelp, Yellow Pages, Apple Maps, Foursquare, etc.
In addition, there are hundreds of directory options that might be relevant either for your product/service category or appropriate for your local geography. These listings also need to be managed.
To build these listings, you could use services like Yext, Foursquare, Infogroup, etc.
You could use Moz Local to check on whether or not your listings are consistently accurate. Moz Local will help you pick out any errors that you could then go back and fix.
Using a listing service is also helpful when you are short of time or have a concern about the accuracy of your citation.
There is, however, a significant downside with the listings services. All the listings that they create tend to go away when you end the subscription.
Experdent offers a service where we hand create these listings, and once completed, the listings are handed over to you. They are yours!
8. Is Bing Important? Or should I focus my efforts on Google for local search?
Some statistics first! According to Statista: "In June 2021, online search engine Bing accounted for 5.56 percent of the global search market, while market leader Google had a market share of 87.76 percent. Yahoo's market share was 2.71 percent during that period."
Google is, without doubt, the most popular search engine in business. However, attention does need to be paid to other search engines and especially so to Bing.
Recognizing the dominance of Google, the Bing Places (Bing's Local listing pages) allows you to sync your Google my business page with Bing Places. Therefore, your updates on Google my business page are automatically updated on Bing Places.
What is a search engine is changing over time! Youtube, Facebook, Instagram, etc., all offer very sophisticated search options inside their products.
Therefore, you need to pay attention to these entities and ensure that information that will help customers locate you is made available in these social media environments.
9. Do Google reviews help my rankings?
The simple answer is yes; they absolutely do. As more and more customers search for businesses and services online, reviews replace word-of-mouth recommendations. Reviews help to tell a story about the quality of the reviewer's interaction with your company. In addition, reviews inform prospective customers about the quality of your services and products.
For businesses that draw their customers from within geography and have a Google my business page, getting reviews on this page is a significant step in convincing Google that yours is a highly rated business by its customers.
– Google reviews improve the brand image and brand trust for your business
– Google reviews help improve your SEO through increasing online exposure
– Google reviews create a customer feedback channel that you can respond to. The google reviews create a public feedback loop that showcases to future customers how vital customer service is to your company
– Positive Google reviews demonstrably help increase the click-through rate to your website.
– Finally, positive Google reviews help to convert visitors into customers.
Google reviews are not a free for all. However, Google does have some particular policies that govern reviews and related areas. These policies are essential for anyone leveraging their Google my business page to get reviews for their business.
10. My dental practice is located in a Mall. How do I optimize my business location on GMB?
If your business is located in a mall, or a plaza, or an office building, it just means that your address displays as a unit inside this mall, plaza, or office building.
Or simply that nothing changes really in how you optimize your listing on Google my business.
11. I have two dental practices. However, they are in different towns. Can I rank for my dental practices in both towns?
– If you have more than 10 locations setting up Google my business profiles for these locations is easy. The best and easiest way to do this is by using the 'bulk location management tool. This tool will help you add, verify and manage all the locations.
– Now, if you have nine or less than 9 locations, the challenge is a bit harder. This number means that you will need to claim and verify each location separately. The management of each listing will also be separate.
Once you have claimed and verified your locations, you can begin managing the Google my business pages for each of your locations and optimizing them for ranking in each market you operate in.
12. What are categories in Google my business listings?
Google My Business categories (or Google maps categories) define your products or services to your prospective clients when they search for these products or categories online. Equally, these categories define your business to search engines. These categories help you appear in searches that are relevant for what your business wants to rank for in local search and Google map searches.
These categories in the Google My Business listing have primary and secondary fields. You should fill out these categories when setting up your GMB pages.
13. How many Business Categories should I choose?
Google's policies on GMB permit one primary category and up to 9 secondary business categories.
The primary category is pivotal. This category has to be highly relevant to your business, and whatever within your business is likely to attract the most significant number of clients.
In the case of secondary categories – should you fill all nine secondary categories? This is a tricky question to answer! More is not necessarily better!
Fill out the categories as long as the secondary categories appear rational fits for your business. Do not force-fit secondary categories in your business. Irrelevant categories could dilute your ability to rank for what is crucial – your primary category.
What is Google's guideline on this subject? While there isn't an explicit instruction from Google, they suggest that it's probably best to use the fewest categories possible when setting up the GMP page.
Simply stated: Be specific, be focused, describe your business with the categories you choose. In the case of categories, less is better.
NB: There are almost 4000 different GMB categories in 2021. Click here to learn more.
14. Are my Google My Business rankings affected by the completeness of my GMB page??
Lets first define what information is needed to make your GMB listing complete and for it to help you with SEO:
– Business address, phone number, contact email, your website address
– Business hours, days closed, etc.
– A clearly defined and relevant primary business category
– Keywords in the business title (no force-fit!)
– Photos & videos about your business
– Presence of the business in the same local market as the searcher (sadly, this isn't in your control!)
– Your GMB page is linked to your location page (this boosts relevancy)
– Positive Google reviews. Including your responses to the reviews.
– Use local posts. Update on a weekly or Bi-Weekly basis
– Use special attributes- For healthcare businesses like dental offices, additional attributes are available, including information about how the practice handles its patient processing protocols during COVID, etc.
– Use product catalog. This catalog only applies if you sell products from your practice and may not be relevant for dentists.
Your GMB listing will look like the snapshot above. The box bordered in red shows all the sections where pertinent information is to be inserted into your GMB listing. This will include: your business NAP, your business categories, description of your services, contact information, link to your website, service area, and of course pictures of your dental office along with your team members.
This is a lot of information to fill out. However, the more complete your listing, the more the indication to the search engines that your business is reliable and trustworthy.
According to Google's data from 'Think With Google' searches where the search intent is local, and the device used for search is mobile – the "buy" and "near me" have grown by over 200% in the past two years.
15. I have questions about GMB but don't know who to reach at Google.
Yes, it can sometimes be tough to figure out how to get through to support at Google for GMB.
Here are some methods to contact the GMB support team at google for your GMB listing support:
– Facebook: https://www.facebook.com/googlemybusiness – you can post directly on the page's wall or message the page directly.
– Twitter:  https://twitter.com/googlemybiz – (message GMB support on Twitter: @GoogleMyBiz)
– Phone: 1-844-491-9665.
– Google small business support: https://smallbusiness.withgoogle.com/intl/en_ca/#!/
– Last but definitely not least, Fill out Google's Email Support Form from inside your GMB listing.
In case you find the complexity of managing your GMB listing overwhelming and you would like to focus on running a great business and leave the technical stuff to a specialist. In that case, Experdent is just that specialist for Dental offices. So, get in touch, send us an email, or call us to set up a time to chat very quickly.
At Experdent Web Services, we put these very ideas into practice. We are results-driven, dentist focused, and experts in SEO for dental offices in North America. If you are a dental office and are looking for SEO or need advice on your digital strategy, call us for a free 30-minute consult.