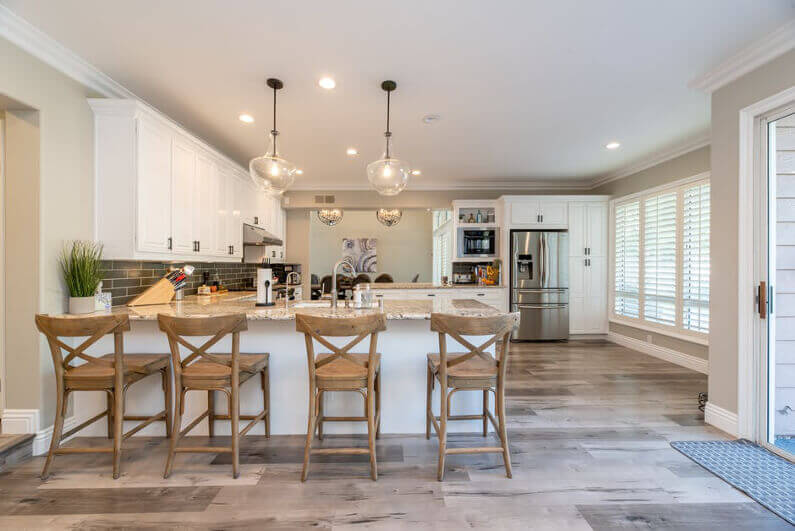 10 Unbelievable Open House Tips to Sell Your House Fast
Are you looking to list your house and need it sold quickly? Properties that sit on the market for too long are an invitation to lowball offers as customer confidence wanes.
Taking the right steps when putting your house up for sale will help you capitalize on the initial interest when buyers fight to be the first ones to view it. The right presentation will motivate them to act before they lose the opportunity, resulting in a quick sale for you.
Keep reading for the top 10 open house tips that will sell your house fast.
1. Know the Market
Your very first step when listing a property is to understand what the market is willing to offer. Too often sellers overvalue their homes, often because of personal attachment.
Buyers don't have the same sense of attachment to the homes they look at. Instead, they're aware of what other homes in the area have sold for, and are using those as a comparison.
Choosing the right price is your best bet for selling your home quickly. Knowing the market is your key to finding that right price.
2. Declutter, Clean, & Repair
Open houses work by letting potential buyers project themselves into a space, picturing what their lives could look like.
That's why it's essential to declutter as much as possible. By removing personal items, knick-knacks, and other personal belongings, you allow buyers more freedom to imagine.
Decluttering also helps to maximize space. Too many things can create a visual distraction, hiding the true size of a room. No buyer has ever wished for less space. Let them see how much room your house has to offer.
When decluttering, be sure to clean thoroughly. Cleanliness goes a long way to creating an inviting space. This is also an opportunity to uncover and eliminate any odors. Unpleasant smells can suggest any number of problems that buyers aren't interested in.
Finally, decide if you want to tackle any needed repairs, or lower your asking price to reflect the work needed. If you're looking for a quick sale, you don't want to get involved in a renovation project. The solution to this is to lower your asking price in recognition of the additional costs to the buyer.
3. Landscape the Lawn
It's easy to get distracted by all the work inside the house. However, that can lead you to overlook the property as a whole.
The first thing interested parties see when coming to an open house is the outside. An unsightly front yard could lead to potential buyers choosing not to step inside at all.
To be clear, landscaping doesn't mean building a new deck or adding a feature garden. Simply mowing the lawn and weeding the garden can be enough to show that the property is properly maintained.
4. Get Great Photos
With everyone having a camera on their phone, it's easy to overlook what professional pictures can do. But expertly taken, high-quality photos can offer a whole new perspective on your space.
Since many people start their search online, posting great pictures will help attract an audience and build interest.
5. Ready Your Info Sheets
Having an information sheet on-hand lets buyers learn about your home at their own pace. It also gives them something to carry with them after the viewing, should they want to reference back to it.
It's also a great way to cover questions and concerns visitors may have, such as square footage and property taxes. You should also include those professional pictures you had taken.
6. Choose the Right Date
There are few things more dispiriting than hosting an open house that no one attends.
Scheduling an open house over the holidays or on busy weekends almost guarantees you'll be overlooked. Instead, wait a week or so if it's a busy time of year. This can help increase your odds of getting traffic.
7. Generate Interest
Now that your house is ready and the date has been set, it's time to let people know. Create awareness to build excitement and to increase the number of people that will come through.
Social media and personal networks are great starting points. Spread the word around your neighborhood, as well. Make sure any listing services you're using advertise the open house, as does your local newspaper.
8. Be a Host
Being onsite to greet viewers lets you control the atmosphere of the open house. In addition, baking cookies, providing coffee, or having other treats on hand creates a sense of comfort and welcomeness.
It also creates a personal connection with viewers. When you put a face to the property, viewers will have a greater investment rather than it just being another address.
It's also an opportunity to share more obscure information like what the neighbors are like, or where the great walking trails are. These details are ones many buyers wish they had before buying a house.
9. Consider an Agents-Only Viewing
Having an agents-only open house can supercharge your efforts. Since these agents are representing people looking for new homes, they can help sell your property.
By bringing in agents early, you can also increase your likelihood of multiple offers. Having several buyers competing for your home can let you pocket far more than you asked for.
10. Don't Forget to Follow-Up
Have a sign-in book on-site when hosting an open house. Not only does this help you keep track of how many people have come through your home, but it can also act as a lead-sheet to follow up on should no offer come through immediately.
Reaching out to prospective buyers can reignite interest and bring back people who were otherwise on the fence. When you need to sell quickly, every opportunity counts.
Open House Tips: Final Thoughts
Selling a house is one of the most stressful transactions you'll go through. Not only do homes represent the biggest purchase most people will make, but it's a cumbersome process that requires many steps.
Following the above open house tips will guide you through the process. It's a clear and precise process for getting your home looking its best and making sure it gets seen in the best light possible.
For more tips and advice on selling your home, visit our blog.